Public Company Financials and Reporting
We at Azim Dahya & Company have in-depth knowledge and experience in assisting public companies to comply with regulatory reporting requirements. We provide assistance with International Financial Reporting Standards (IFRS) public company financials reporting, and the completion of various financial documents for filing with regulatory bodies.
Registered with the Chartered Professional Accountants (CPA), we commit ourselves to achieving the highest accounting standards of professional objectivity, audit quality, and technical excellence.
Our public company services include: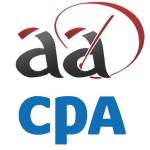 -Financial statement compilation and review engagement services
-Audit management
-Assistance with complex or unusual accounting and public company financials reporting issues
-Assistance with prospectuses, information circulars and other filings
-Compilations and reviews of pro-forma financial statements
-Internal control and corporate governance reviews
-Securities and Exchange Commission ("SEC") reporting services
-Stock options management and reporting
We welcome the opportunity to be part of your team and help your business reach its financial and compliance objectives. We encourage you to contact us today.
Click to contact us now
CONTACT US NOW!
Fill out the online form or e-mail us at info@advancedtax.ca and we will get back to you as soon as we can!
Click to contact us now