Canada Recovery Hiring Program (CRHP)
Due to COVID-19, the Canadian government provided a program to support businesses that have and continue to be impacted by the pandemic. The Canada Recovery Hiring Program, or CRHP, allows for employers to apply for subsidies to cover part of their wages as their hours or wages increase but also to accomodate for the hiring of new employees. The program ended on May 7, 2022 but applications are accepted until 180 days after this date which means that November 3, 2022 is the last day to apply for the last period.
During each claim period, employers can either claim the higher of the following options, either the higher of the CRHP subsidy or the wage portion of the Tourism and Hospitality Recovery Program (THRP) or the Hardest-Hit Business Recovery Program (HHBRP). For specific calculators on the subsidy or for more information on eligibility, check out the following link: CRA Recovery Hiring Program
How Much is the Subsidy?
For the periods between June 6 and July 3, 2021, employers are eligible to claim if they've lost any revenue in comparison to their reference period.
For the period of July 4 to July 31, 2021 and all subsequent periods until May 7, 2022, the employer must have lost more then 10% of their revenue. Keep in mind that you have 180 days from the end of the period to apply for this program and the last possible date of application is November 3, 2022.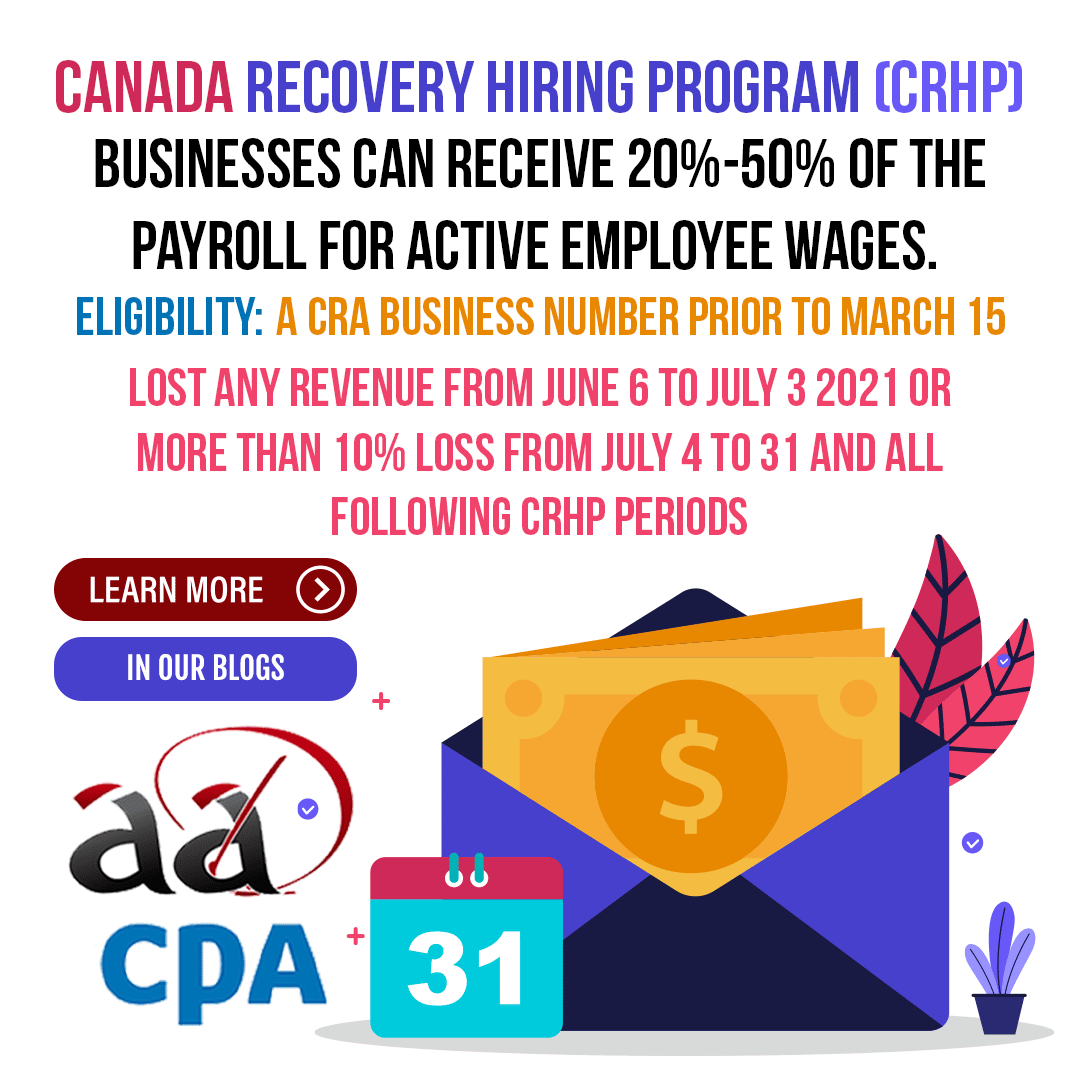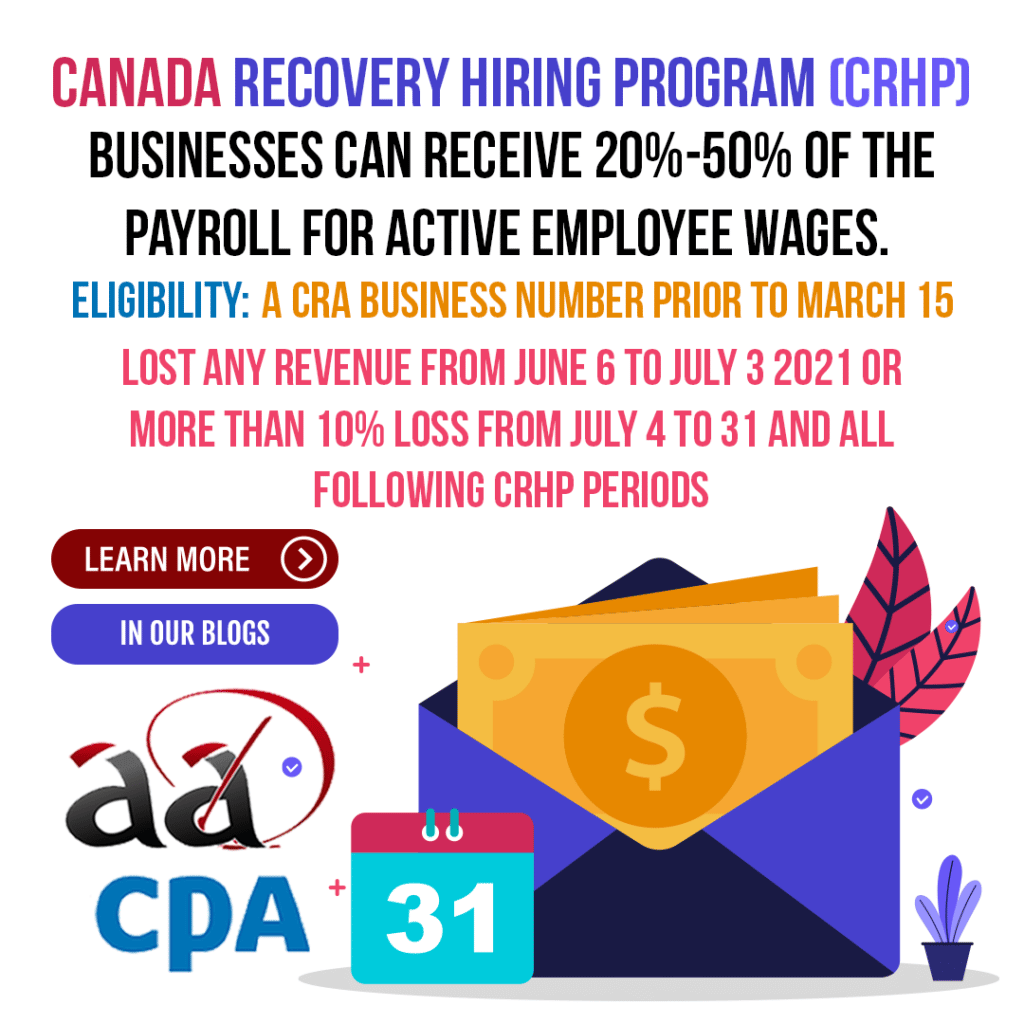 The subsidy will pay up to 50% of the remuneration that exceeds the remuneration that was paid during the reference period. Calculate the difference between the CRHP period and the reference period, then multiply that amount by 50 percent to get the maximum subsidy amount.
This amount declines to 20 percent by the final period ending on May 7, 2022 and there is a limit on the amount of subsidy you can receive per employee's weekly wages but not for the entire program amount.
What do the CRHP Periods Look Like?
Some of the example periods are as follows:
Period 21: Sep 26 to Oct 23, 2021
Period 22: Oct 24 to Nov 20, 2021
Period 23: Nov 21 to Dec 18, 2021
Period 24: Dec 19, 2021 to Jan 15, 2022
Period 25: Jan 16 to Feb 12, 2022
Period 26: Feb 13 to Mar 12, 2022
Period 27: Mar 13 to Apr 9, 2022
Period 28: Apr 10 to May 7, 2022
Keep in mind that the program lasts from June 6, 2021 to May 7, 2022. If you would like more details on the program, check out the page on the Canada Recovery Hiring Program on the Canadian Federation of Independent Business website by clicking here.