How the Canada Pension Plan Works
The Canada Pension Plan or CPP is a retirement pension that is paid monthly. It is a taxable benefit to replace a part of your income upon retirement. Once qualified, you'll get payments from the CPP retirement pension for the rest of your life.
Qualifying for the Canada Pension Plan
To qualify, you need to be at least 60 years old and need to have contributed to the CPP at least one time. A contribution comes from income you've paid CPP on while working in Canada or as a result of receiving credits from a former spouse or common-law partner after the end of the relationship.
Canada Pension Plan Amounts
The amount you will receive through the Canada Pension Plan's monthly payments are based on:
Your average earnings throughout your working life.
Your contributions to the CPP which are based on your earnings.
The age you decide to start your CPP retirement pension.
Currently, the 2022 maximum monthly amount you can receive as a new recipient at age 65 is $1253.59 per month. On average, the amount paid is $727.61 as of July 2022.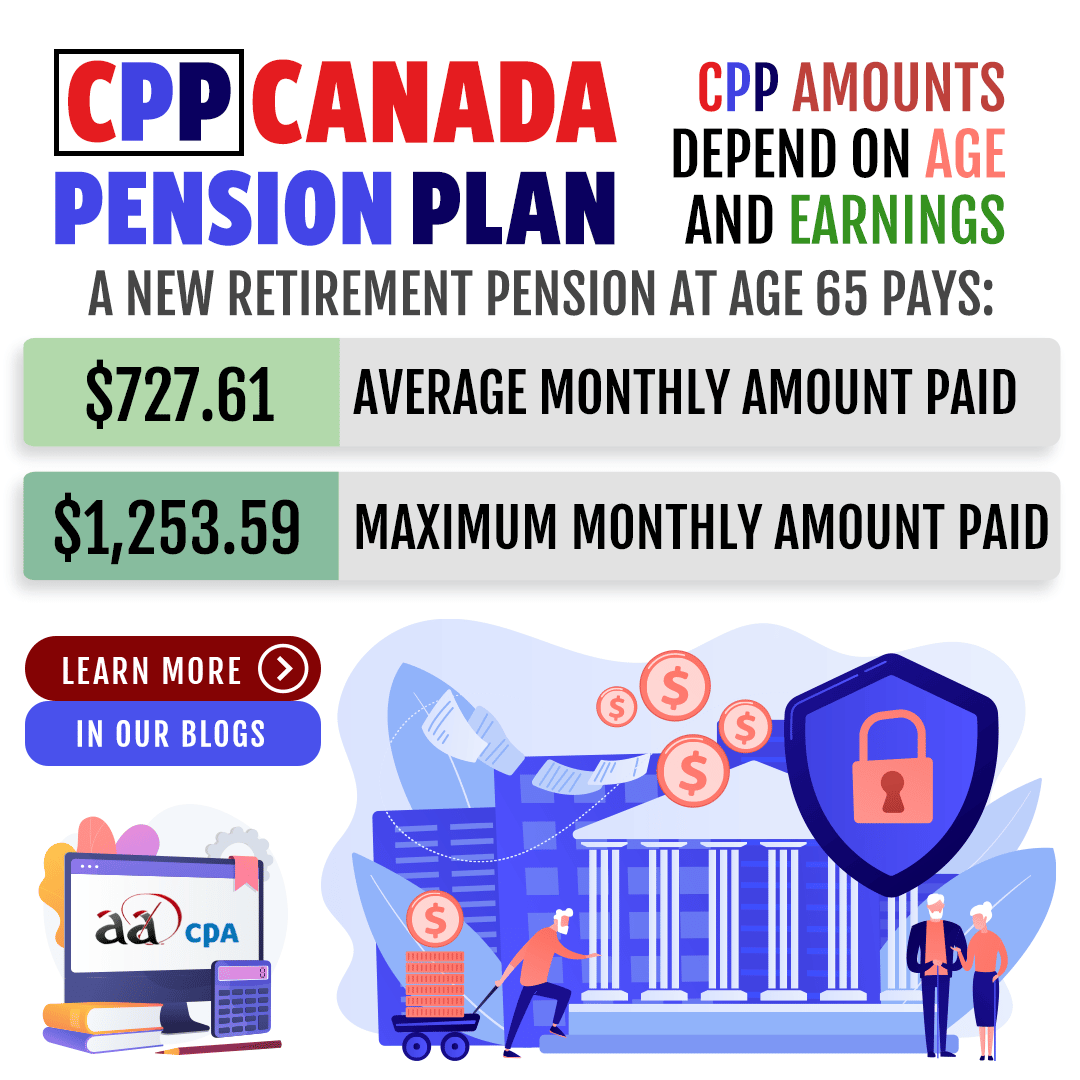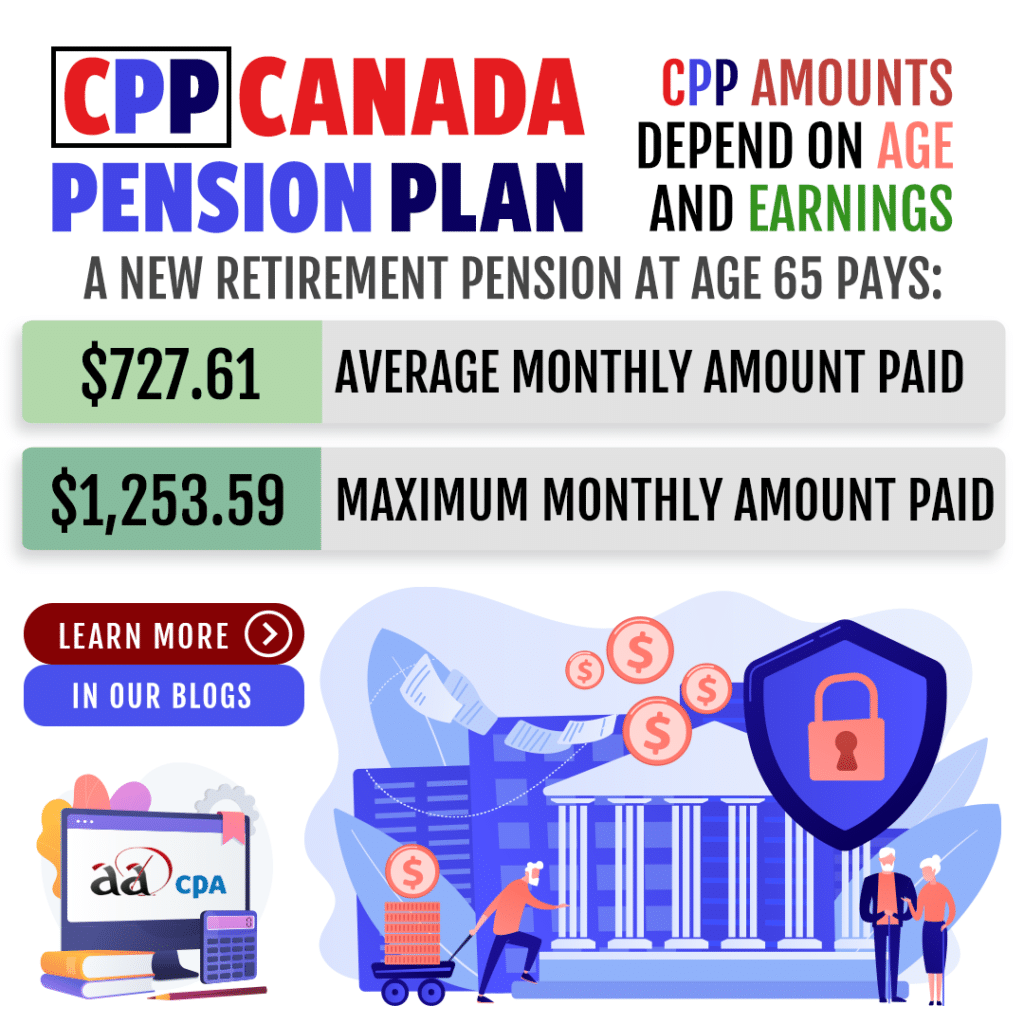 Click on the button below to access the Canadian Income Retirement Calculator to get a more detailed breakdown and accurate understanding of how much you will get.
If you have years of low or no earnings, up to 8 years of your earnings history with the lowest earnings will be automatically excluded when calculating the base component of the CPP retirement pension. Thus, your pension mount will be increased. Times where you raised children or were disabled also positively affect your CPP amounts.
When Does Your Pension Start?
You can start receiving the your Canada Pension Plan retirement pension from the age of 60. The earlier you start receiving this pension, the less your monthly amount will be. Starting later does result in a larger monthly amount but the maximum monthly amount does not change after the age of 70. Here is a breakdown of how different ages afffect your pension amount:
Starting at age 60:
Starting before the age of 65 will result in a decrease of 0.6% per month (7.2% per year) of the amount to a maximum of 36%.
Starting at age 70:
Instead, starting after the age of 65 brings an increase of 0.7% per month (8.4% per year) up to a maximum increase of 42%.
Find out more on the CRA's website regarding the Canada Pension Plan at this link.