Why File Your Tax Return with a CPA?
The governance of the CRA-CPA Canada Framework is done by an overarching steering committee. They manage they relationship between the CRA and CPA Canada to provide high level guidance and direction to tax related committees. Thus filing a tax return with a CPA is the safest and most accurate way to do so.
There are seven committees in total and consist of the following headings:
Services
Compliance
Tax Administration
Scientific Research & Experimental Development
Commodity Tax
Red Tape Reduction
Training
Service Committee
Provide enhancements to the existing CRA services and operations
Receives input on forms, publications and programs that are still early in the development cycle
Provide continuous feedback on tax administration for the CRA
Scientific Research & Experimental Development
The SRED committee enhances existing Scientific Research & Experimental Development services and operations
They also receive input of SRED forms and publications still early in development
Red Tape Reduction Committee
The Red Tape Reduction refers to the committee that identifies red tape burdens for taxpayers and provides solutions
They also provide feedback on CRA's red tape reduction deliverables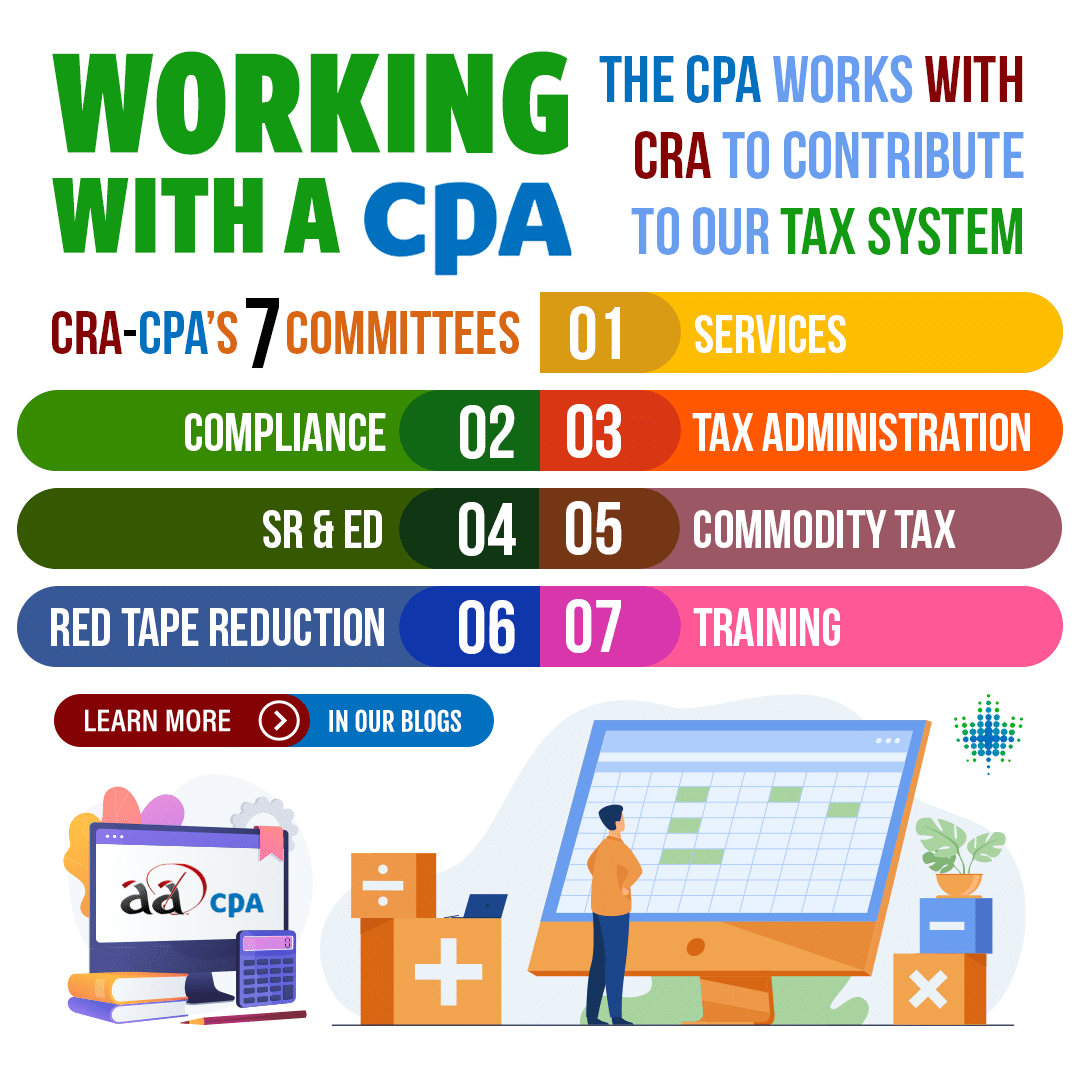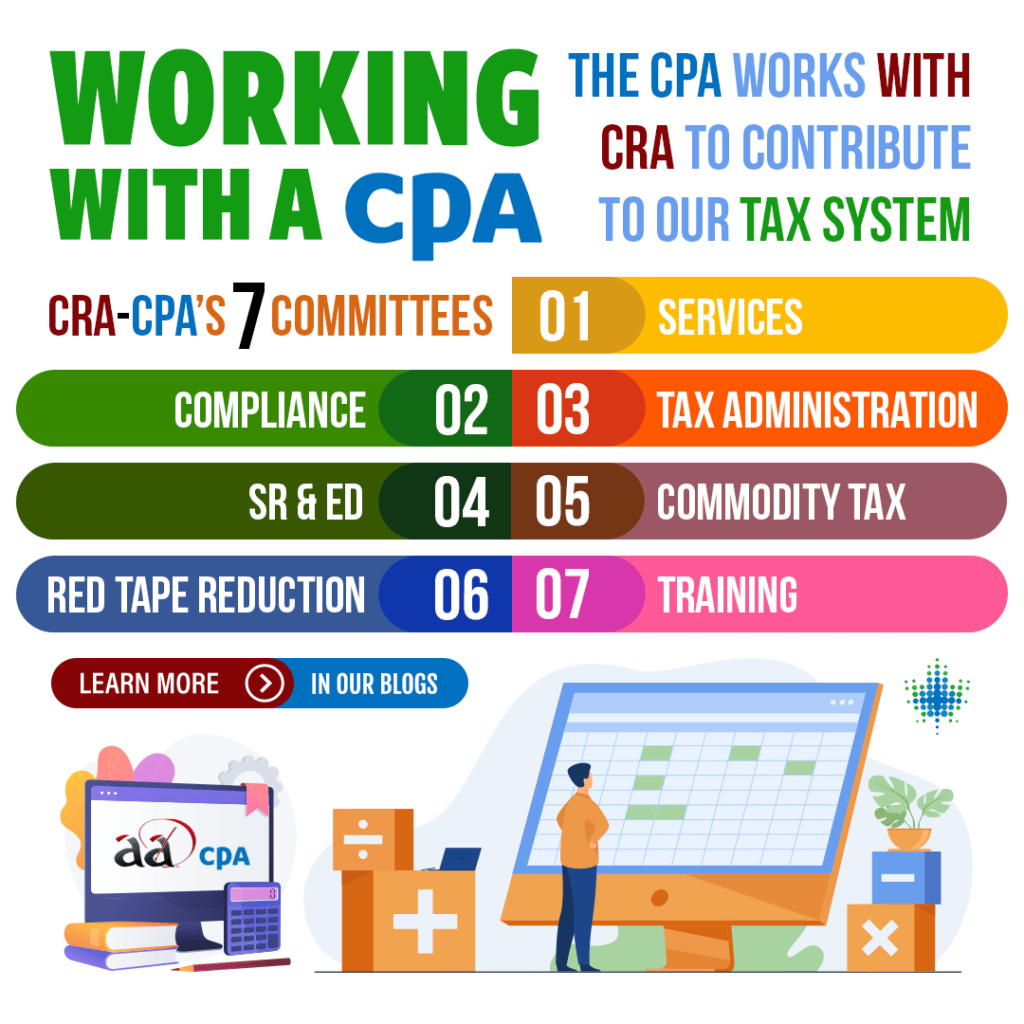 Compliance Committee
They provide feedback on the audit process
Additionally, they receive input on how the process for taxpayers to comply can be easier
Work with each other in regards to issues that are of national interest

This includes the underground economy, aggressive tax planning, offshore activities and CPA Canada's "privilege" request
Tax Administration Committee
This committee identifies situations where administrative provisions are considered to get to tax policy objectives
Produce possible solutions to obtain tax policy objectives
Commodity Tax Committee
Identify possible enhancements to existing commodity tax services and operations
To receive input on commodity tax forms, publications and programs still early in development
This is also a source of feedback on commodity tax administration for the CRA
Training Committee
The training committee is there to consider and identify synergies related to training programs offered by the CRA and CPA Canada. They also recognize CRA experience for the CPA Canada professional designation accreditation. In addition, they offer the tax audit training to university curriculums.
Filing Your Return with a CPA
Considering how closely the CRA works with CPA Canada, it is clear that a recognized CPA representative will be able to offer the highest level of service in the market. Filing a tax return with these professionals will provide much more confidence that the information you are conveying to the CRA is an accurate representation of your tax situation. Speak to us today to start filing your business, personal or trust taxes with our certified CPA's. Learn more about the CPA's who work with the CRA via this link: Click Here to Find Out More About CPA-CRA Committees for Tax Governance